Bernard M. - Founder Go-Bliss
Sometimes, you have all these amazing ideas, but for some reason you don't execute! That was me before Fri worked her magic on me.
I was in medical school with grueling coursework and deep down I knew I wanted to be an entrepreneur. I hired Fri and she helped set me free. Her support was pivotal. I put med school on hold and followed my entrepreneurial dream.
Today, I own 3 thriving companies and am on track for multiple 7 Figures ($). I could not have done this without Fri's help! Thank you, Fri!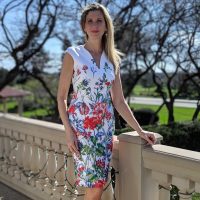 MELISSA A. - Founder Cleaning Green Maids
I was feeling quite hopeless! The competition in my line of business can be fierce.
In addition, I have always felt I'm not living up to my highest potential. It bothers me when I think of leaving this world without accomplishing my dream of billionaire success!
I used to think there was no one out there with a dream as big as mine and that left me with feelings of deep frustration and anxiety. I had almost given up!
Then, I met Fri! What a powerhouse! What a visionary! I hired her immediately! And boy am I glad I did! Fri helped me refine my niche in a highly competitive space, taking my business to new heights of success. I can't tell you what a good feeling it is to go to bed at night and WANT to get up the next day and eagerly start my work with Fri's program. It has changed everything!
 With Fri, I KNOW I will be a billionaire! I can taste it! Because of Fri, I am reaching for my highest potential. I am building the legacy that I have always wanted, but didn't know how. I have nothing to lose and EVERYTHING to gain. And that is a PRICELESS gift.
 Keep doing what you do Fri. Thank you SO much!
PAmela H - Attorney at Law
I  am an attorney who hired Fri to help me get a big raise in a company where I'd only been working for 2 months! Soon after I was hired (with a fabulous pay package), the company went through a temporary budget crisis.
There were a few lay offs, furloughs and budget cuts, While others panicked, I stayed calm because I had Fri in my camp. With Fri's help, I became bold enough to do something many just won't do. I decided to ask for a raise in the middle of the budget crisis. And I got it! A big 20% increase! WOW! Even I, was shocked. Fri wasn't. 
Maria N. - Founder Data Products
When I first worked with Fri, I had been struggling for 2 years to get buyers or investors for my projects. Less than 3 months of working with her, I got $150K sponsorship for one of my projects.
I stopped working with Fri and fell into old patterns. My projects still needed buyers or sponsors and the well seemed to have dried up.
Needless to say I reached out to Fri again and worked with her. This time, within 4 months, I got a sponsorship of $800K upfront with a  multiple 7-figure contract for the back end!
Fri is amazing! Enough said!!!